We are located at 5309 Williams Drive. You can find us between Everhart and Staples.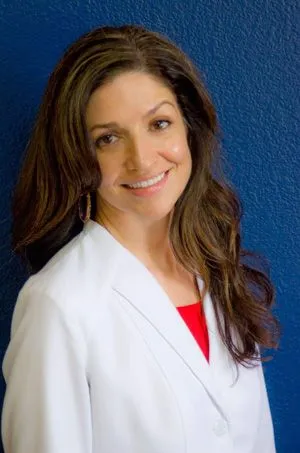 Doctor Knippa is continually inspired by Chiropractic, Oriental Medicine and facilitating the healing processes of the body. She believes it to be her calling in life. She is the mother to a sweet, funny, active, brilliant, and healthy 11-year-old boy, who consistently reminds her to appreciate every moment. She loves working with her patients and helping them discover a new level of wellness. Dr. Knippa finds great joy in witnessing the healing that occurs in her office. Her goal is to guide each patient on their personal journey to obtain optimal wellness while helping them discover their truth, and find new ways to understand and rearrange their health puzzle.
In 1996, she graduated from Menlo College in Atherton, CA with a Bachelor of Science in Computer Information Systems. In 1998, while working for FedEx as a LAN admin in Colorado Springs, CO, she experienced serious health issues. This experience quickly spiraled Dr. Knippa towards her calling, an amazing adventure and continual journey in the pursuit of finding universal truths that include the root causes in the impedance of the individual's health and wellness.
Dr. Knippa graduated from Southern California University of Health Sciences in 2005 with a Doctorate in Chiropractic and a Masters in Acupuncture and Oriental Medicine.
In September of 2005, She moved from Southern California to Corpus Christi, TX for an amazing opportunity to train with her mentor and best friend. She fully took over the practice in 2007.
Dr. Knippa has fervently spent hundreds of hours in postgraduate education courses studying and researching the true causes of disease. She has trained in numerous cutting edge techniques: Applied Kinesiology; Brimhall Wellness; Neuro-Emotional Technique; Total Body Modification; Nutritional counseling; functional blood chemistry; epigenetics /nutrigenomics; Longevity, aging and wellness; brain injury, trauma, and healing; Autism and spectrum disorders; and has currently begun her studies in Quantum Neurology. She loves teaching, researching, and sharing new ideas.
Dr. Knippa is grateful for the opportunity to not only help patients, but help other Doctors.