My Life-Journey to Wellness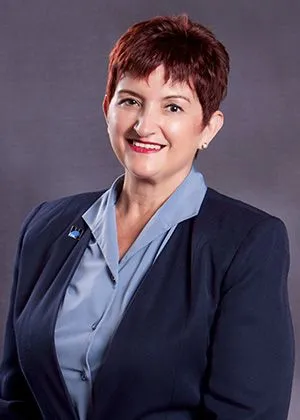 Gilda's Success Story
My Condition before Coming to Balanced Chiropractic and Nutrition
I first came to Balanced Chiropractic and Nutrition (BC&N) in April 2005. A masseuse that did not understand why I was getting so many massages (up to three times a week) and seeing so many doctors and never getting much pain relief told me she had gotten a letter from a new chiropractor in town and that I should get a consultation. I had been suffering with terrible lower back and leg pain for over four years. I had been in a car accident and that injury had aggravated a pre-existing condition (spondylolisthesis or a spinal disk bulge) that had never before bothered me. The pain seemed to go from bad (on a scale from 1 to 10, a 6) to severe sciatica leg pain flair-ups (an 8 or 9 on the scale) and walking was difficult. I walked with a limp and lying down or sitting was painful. I felt miserable and broken although I still managed to go to work every day.
Before coming to Balanced Chiropractic and Nutrition, I tried to get massages every few days-up to three times a week to ease the pain and stiffness I was experiencing. I had previously seen an orthopedic surgeon who gave me prescriptions for Vioxx then Bextra (both later taken off the market for dangerous side-effects), pain pills and muscle relaxers. He sent me to 60 sessions of physical therapy. After the physical therapy, which gave me some relief, I vowed to continue on my own exercise program and the surgeon gave me a prescription for a transcutaneous electrical nerve stimulation (TENS) unit to numb the pain. I continued with the pharmaceutical medications, and started using both hot and cold packs, analgesic ointments and rubs, but I continued to experience pain. I had never been to a chiropractor, but one year before coming to Balanced Chiropractic and Nutrition, I had my first chiropractic visit at another clinic, mainly because my insurance would pay for massages in the same co-payment that billed for the chiropractic (specialist) visit. After a year of treatment that consisted of the use of a "clicker" on my joints and vertebrae, I still had not experienced any relief and I kept getting flare-ups. It did not help that the doctor would tell me that he wished I had been to see him when I was younger before there was so much deterioration in my spine!
A Joint Venture
Now getting treated at Balanced Chiropractic and Nutrition Clinic is not a one-sided matter. For the treatment to be effective, as a patient I had to take responsibility to follow the directions and advice that the doctor provided-in other words, I could not be passive expecting for treatment to work if I didn't do my part. That means making the commitment to the treatments and to discipline myself as follows:

*Improve my eating habits and to stop eating foods that I could not tolerate including coffee, all artificial sweeteners and sugar, all diet drinks, all products with gluten--and to date I have lost 20 pounds and I am still a work in progress.

*Exercise-as soon as I get out of bed in the morning I do yoga. I also swim, lift weights, walk my dog and try to get physical activity 3 to 5 days a week.

*Re-prioritize my life so that my health takes priority

*De-stress and get enough sleep
When I had my first consultation, the doctor said that the goal in treating me would be to help me improve my health so that I would get to where I would only need to come to the clinic on a monthly basis because I would be well and not have to be dependent on constant care. I am at that stage now because my health has improved. I purchased my own eyelights and I use them twice a day to help me focus and concentrate. I have had treatments with the percussor, and the cold laser, especially for adjustments and to work around scar tissue from previous surgeries. I went through several series of detox footbaths now and now get one every 4 to 6 weeks.

I have followed all the recommendations that that have been made for me at Balanced Chiropractic and Nutrition and I am much healthier today. I am always talking about how my health has improved and I am always recommending others to go to Balanced Chiropractic and Nutrition. I hope that this experience I have shared with you will encourage you to see the doctors at Balanced Chiropractic and Nutrition. The doctors stay abreast of the latest holistic/chiropractic practices and have invested in state-of-art technology that is a great benefit to their patients. I am very satisfied with their approach to treating the whole person.

I am Dr. Gilda E. Ramirez. I am a 54 years old and I have been employed at Texas A&M University Corpus Christi, (previously Corpus Christi State University) since 1989. Currently, I am Director of Student Services and College Finances for the College of Education. I am also an adjunct instructor. I enjoy gardening, swimming, and walking my dog, Stela. I am a single parent of two young married adult children. I have one grandson. For more information or if you need some in-person encouragement to try Balanced Chiropractic and Nutrition see my contact information at http://falcon.tamucc.edu/~gramirez/.
Gilda
___________________________________________________________________________________________________________________________________________________________________
Amy's Success Story

I have seen chiropractors off and on throughout my life. I have a congenital hip defect, chronic allergies, chronic sinus infections, regular ear infections and headaches.
Over the years, I have been to doctors who wanted to perform allergy testing and have me take shots and doctors that wanted to perform major jaw surgery to help with headaches. When I began seeing Dr. Laura and Dr. Rose, I was taking prescription allergy medication daily and sometimes twice daily. I was taking pain relievers almost daily. And, I was under a great deal of stress due to personal issues.

I began seeing Dr. Laura after she began treating my son. My sister-in-law is a chiropractor, but lives in Dallas so she is too far away for regular treatments. I found the ad saying that Balanced Chiropractic works with families.
After a few weeks I began to notice that my allergies were more controlled. I was able to stop taking prescription allergy medicine within a month of beginning treatment and I have never refilled the prescription. I now have headaches occasionally instead of several times a week. I have not had a sinus infection since I began treatment and I have only had one ear infection.
Dr. Laura and Dr. Rose have also used NET to treat me. When I began coming in, my husband had just been diagnosed with depression and anxiety and was out on medical leave. Since that time, he has left his job and is in the process of buying a business. But, in the mean time, he has not worked for 7 months. NET and regular adjustments and care have helped to maintain my stress levels to a point that I am still able to manage my job, home, child, and other activities and be there for my husband. Because of the stress, I had developed an allergy that was causing a painful rash under my wedding ring. With repeated treatments, I am now able to wear my ring again, and my emotions are much more under control. I am not having the extreme highs or lows of dealing with stress that I had previously.
I hope everyone will try chiropractic care. I have referred a number of friends to the clinic and they LOVE the treatment and assistance they are receiving. I completely believe that this is the way to go for long term wellness and health and I truly appreciate all of you and what you have done for me and my family.
Amy
___________________________________________________________________________________________________________________________________________________________________
Jacob's Success Story

My mom brought me to see Dr. Laura and Dr. Rose because I was having ear infections and getting sick all the time. The other doctors wanted to put tubes in my ears but my parents didn't want to do that.
I started seeing Dr. Laura in February 2006. I haven't been to see my pediatrician since January 2006. I have not taken any prescription medication since I began seeing Dr. Laura.
My Aunt Kristen is a chiropractor, but she lives in Dallas and that is too far to see her regularly. She told mom to find someone in Corpus and they would help me. Mom looked in the phone book and saw that Balanced Chiropractic and Nutrition likes to treat the whole family, even kids, so we came to see her.
When I would get sick before, I had to miss playing with my friends. Now I get to go play with my friends all the time. I feel like playing with my mom and dad and my friends all the time now.
I have been adjusted regularly and I take "Allergy" homeopathic remedy whenever I need it. Overall, I feel a whole lot better than I did 8 months ago.
I want to say thank you to everyone for making me feel better. I think all moms should bring their kids to see Dr. Laura, Dr. Rose and Ms. Gwen so they can feel better.
Note from Mom: Thank you all-you have done wonders for my son and I so appreciate how wonderfully you treat him every time we come in. He is so much healthier than he was and I am so grateful that I found you before the specialist scheduled surgery. I appreciate your approach to overall improved health and I hope that more parents will consider the alternatives you offer over traditional prescriptions, medications and surgical treatments.
Jacob (and his mom, Amy)
___________________________________________________________________________________________________________________________________________________________________
Cindy's Success Story
Chronic lower back pain was my primary complaint when I first started seeing Dr. Pedersen. I had this for several years due to my weight and bad habits.
I had previously seen at least four other chiropractors with only a small amount of relief that never lasted.
I found out about Balanced Chiropractic by trying to go back to the prior chiropractor that Dr. Pederson took over the practice for. I'd have to say that was my lucky day.
Dr. Pedersen initially examined me and gave me my first adjustment, and then we started talking about nutrition and emotional stress. She also did muscle testing on me to determine my issues that were causing me problems at the time. I was in for a lot of information that I did not have a clue about; needless to say a lot of my problems were emotional as well as nutritional. Once I started seeing Dr. Pedersen on a regular basis I began to feel a lot of my symptoms were being resolved.
Some of the hobbies I enjoyed were gardening, horseback riding and Tai Kwon Do. I was not able to pursue any of these with the limitation on my back. I now can work on my plants. I do a lot of fishing on our boat, where previously a boat ride would have caused a lot of pain my lower back. And I am now enjoying a yoga class several times a week.
I have definitely found relief from a lot from my emotional issues as well as my physical symptoms. It took about three months for my lower back issues to come around. Other issues like nutrition and emotions are still a work in progress, but I am seeing a lot of results on these also. What it comes down to is you get out of it what you're willing to put into it. Sometimes it takes longer for some than it does for others.
I have also received care for my husband and two sons here and we are all doing great. We have all received excellent care from Dr. Pedersen as well as Dr. Rose Knippa whom I have had great experiences with. I was not really very interested in acupuncture and was really afraid of the process of needles, but Dr. Knippa put me at ease right away so I thought I would try it. I was pretty impressed with the results; I had a pinched nerve in my neck and shoulder and was having severe spasms that were extremely painful.
I have tried all of the gadgets as I like to call them at Balanced Chiropractic-among them are N.E.T. cold laser therapy, and detoxing foot baths are just a few. I had given up on conventional medicine because all they wanted to do was give me prescriptions or ignore my symptoms.
I know I have referred at least 15 people to seek help here, and I hope that they will all get here someday. I carry a stack of business cards with me everywhere I go.
I have to thank you so very much for all your help and support on my road to wellness. I have a lot more I could say but I feel that it would use up the whole website.
In closing let me say everyone there at Balanced Chiropractic is great, and this would also include Thad and last but definitely not least Gwen.
Love you all,
Cindy